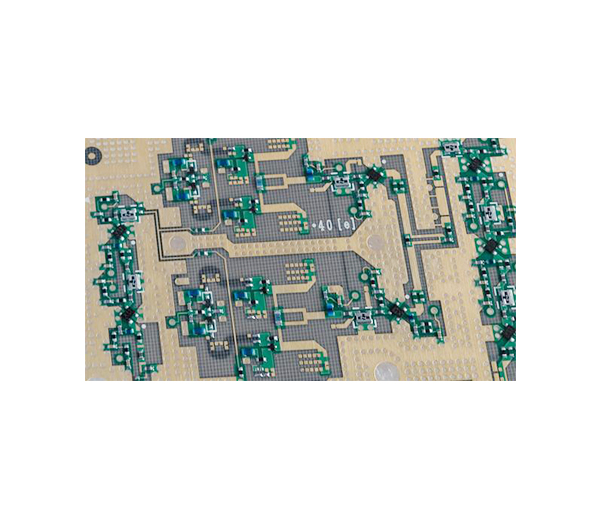 Rogers PCB,High Frequency PCB,RF PCB (Get Rogers PCB Price, pls send your enquiry to Sales@kxpcba.com )
Supporting the military is something KX pcba is very proud of, and we were contracted to assemble a PCB for use in a military communications application. The RF PCB assembly used Rogers 4350, Rogers 4003,RT5880 material, and the board required surface mount technology for the double-sided assembly that featured 250 placements. Board specs included 3 layers, standard vias, and 1 panelization. Final measurements came to 8 x 5.75 in. We performed final testing using automated optical inspections and x-ray inspection before delivering product to the customer.
Serving industries from consumer to military pcb, we continuously strive to build Rogers PCB products that exceed your expectations, to develop long-term customer relationships, and to become your best possible manufacturing partner.
Rogers PCB materials in stock normally with different thickness :
Rogers 4350B
Rogers 4003C
Rogers 3003
Rogers 5880/RT5880
RT5870
...........
Rogers High Frequency Laminates model list:
3001 Bonding Film (Thermoplastic Chloro-fluorocopolymer)
RO3000® series High Frequency Laminates (PTFE/Ceramic)
RO3035® series High Frequency Laminates (PTFE/Ceramic)
RO3200® series High Frequency Laminates (PTFE/Ceramic)
RO4000 High Frequency Laminate with TICER Foil
RO4000 laminates data sheet and fabrication guidelines: RO4003C, RO4350B
RO4400 prepreg data sheet and fabrication guidelines: RO4450B, RO4450F
RO4500 Antenna Grade Laminates for High Volume Applications
RT/duroid® 5870/5880 Glass Microfiber Reinforced PTFE Composites
RT/duroid 6002 laminate data sheet
RT/duroid 6006/6010 laminate data sheet
RT/duroid 6202 laminate data sheet
RT/duroid 6202PR laminate data sheet
TMM Thermoset laminate data sheet: TMM3, TMM4, TMM6, TMM10, TMM10i
ULTRALAM 2000 laminate data sheet
ULTRALAM 3000 LCP laminate data sheet: ULTRALAM 3850
ULTRALAM 3000 LCP Prepreg: ULTRALAM 3908
LONGLITE™ AND R/flex® Flexible Circuit Materials - Thin Dielectrics
LONGLITE™ Flex 200 Adhesiveless Materials
LONGLITE™ Flex 300 Adhesiveless Series
R/flex® 1000 Circuit Materials for Long-life Dynamic Flexing
R/flex® 1100 Circuit Materials - High Temperature Laminates
R/flex® 1500 Assembly Adhesive
R/flex® 2001 Laminates and Coverfilms
R/flex® 2005 Laminates and Coverfilms
8080 Liquid Photoimageable Covercoat data sheet
8080 Liquid Photoimageable Covercoat: LP11
8080 Liquid Photoimageable Covercoat: LP2
R/flex CRYSTAL 7500 Laminates and Coverlayers
R/flex CRYSTAL 7700 Laminates and Coverlayers
R/flex JADE A coverfilm data sheet
R/flex JADE A laminates data sheet
R/flex JADE J coverfilm data sheet
R/flex JADE J laminate data sheet
Find a Rogers PCB Manufacturer and Supplier. Choose Quality Rogers PCB Manufacturers, Suppliers, Exporters at kxpcba.com.Welcome to send your design to Sales@kxpcba.com