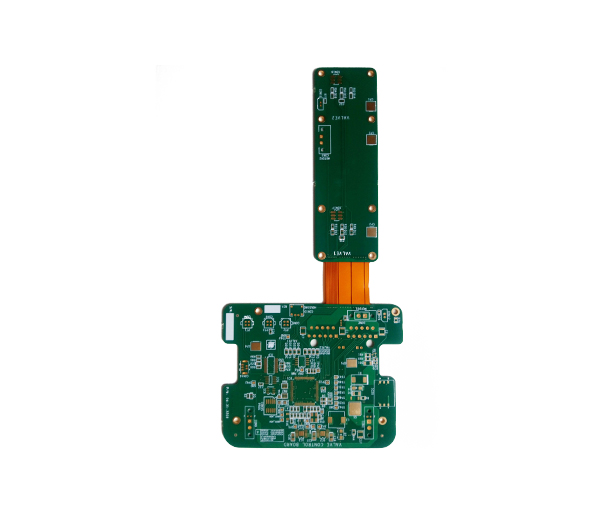 Rigid flex PCB have been used in the military and aerospace industries for more than 20 years. In most rigid flex circuit boards, the circuitry consists of multiple flexible circuit inner layers selectively attached together using an epoxy pre-preg bonding film, similar to a multilayer flexible circuit. However, a multilayer rigid flex circuit incorporates a board externally, internally or both as needed to accomplish the design.
Our Standard Offerings We specialize in single and double-sided circuits, as well as multi-layer rigid and flex circuit assemblies. The flex circuits are built to the exacting specifications of our customers.
00001. Flexible Printed Circuit Boards with 8 layers rigid PCB
00002. Single-Sided Flexible with rigid PCB board up to 6 layer
00003. Double-Sided Flexible Printed Circuit Boards with 4 layer to 12 layer rigid pcb
00004. Multilayer Flexible Printed Circuit Boards with multilayer rigid PCB
We can even produce the PCBs to have 3 dimensional connections, thus making them the perfect solution for devices and applications with limited spacing. Our designers also focus on reducing the overall size of the PCB packages, thus solving interconnection problems, as well as supporting easy installation and maintenance.
Our PCBs are also tested using Automated Optical Inspection (AOI) and Automated X-ray Inspection (AXI) equipment to ensure that they provide the requisite speed and efficiency in an application.
Find Rigid Flex PCB Manufacturer and Supplier. Choose Quality PCB Prototype Manufacturers, Suppliers, Exporters at kxpcba.com.Welcome to send your design to sales@kxpcba.com.